Our mission
The English-Speaking Union believes every child should be able to make their voice heard. We believe that the ability to progress and to thrive in life relies on oracy – speaking and listening – skills, which are not currently a prominent part of the school curriculum. Our debate, public speaking and cultural exchange programmes help young people to engage with the world, to speak more confidently and to listen to and understand different points of view. These skills improve young people's attainment, emotional intelligence and social skills, helping them to live their lives to the fullest.
What can one voice do?
We believe it can do anything.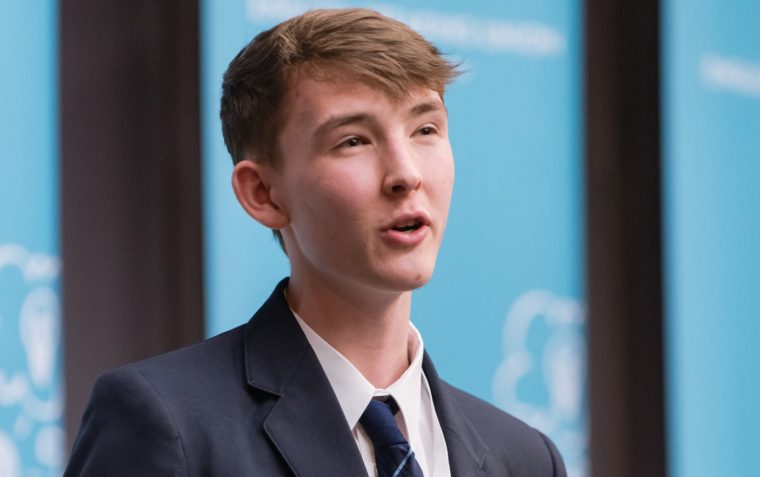 What we do
We work with young people and their teachers to improve oracy skills and cross-cultural understanding, particularly in areas of disadvantage. We run fun, games-led debate and public speaking curricula and workshops which encourage students to discuss a wide range of topical issues with an open mind. We guide schools on using oracy in the classroom and on setting up and maintaining their own debate clubs; and we provide teachers with a range of Continuing Professional Development (CPD) opportunities in the fields of speech and debate. Nationally and internationally, we also run public speaking and debating competitions to hone the skills we provide, and offer a variety of cultural exchanges for students, teachers and professionals alike to build relationships and share ideas across communities and countries.
Why we do it
The English-Speaking Union was formed in the belief that more effective communication between nations would lead to improved global understanding. This belief still stands strong today. As communities become ever-more multicultural, and society more polarised, there has never been a greater need to understand different perspectives and opinions. While technology purports to help us with communication, it is very much focused on the 'broadcast' aspects. What needs as much attention is critical engagement. Children need to learn how to listen and evaluate other points of view; how to distinguish fake news from real. They need to learn to disagree without being disagreeable, and they need to learn that what they think and what they have to say matters.
Our speech and debate programmes and cultural exchanges help with all these things. They improve oracy ability and academic attainment as well as a whole range of social, emotional and interpersonal skills now seen as increasingly important by both industry and educationalists. These include self-confidence, self-awareness, resilience and empathy. Read more about oracy and why it matters.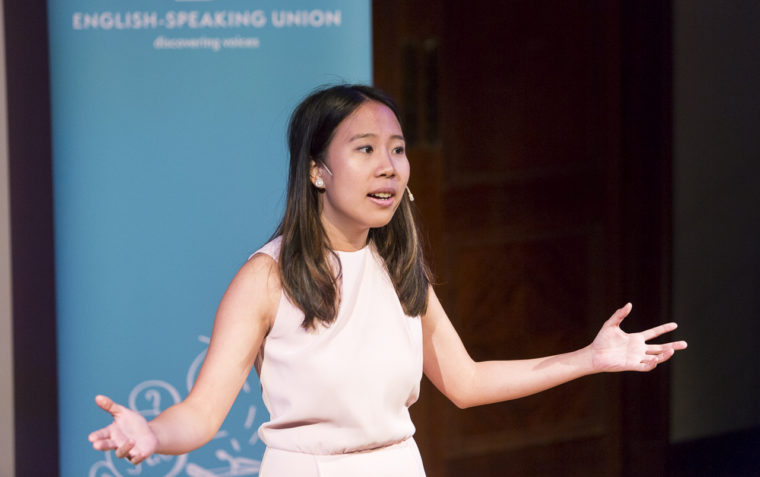 For most people at work and in their daily lives, the ability to speak is far more important than the ability to write. Life requires a much wider range of skills than our schools are spending time on today
Dorothy Byrne
Head of News and Current Affairs, Channel 4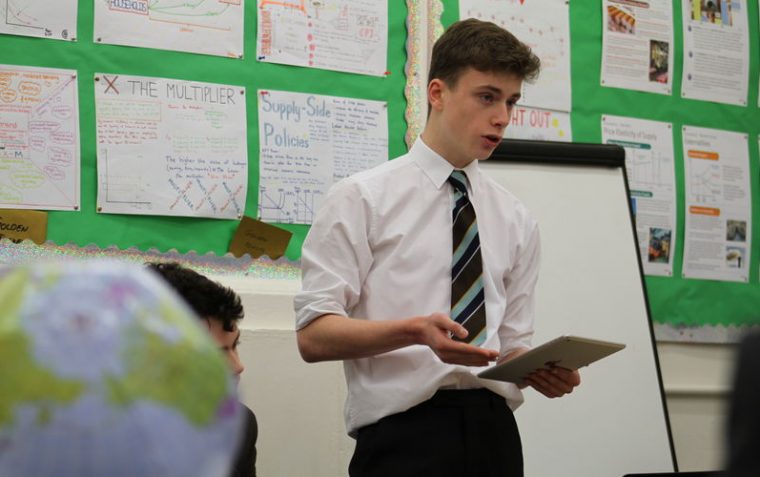 Our impact
Last year we:
Developed the oracy skills of over 10,000 young people in England and Wales
Reached over 1,000,000 young people in over 50 countries via the International Public Speaking Competition
Improved the oracy skills of 1,968 primary school students in disadvantaged areas with our Discover Debating programme
Awarded 26 scholarships across our Secondary School Exchange and professional development programmes
Welcomed 126 students to Debate Academy, with 45 per cent of them receiving bursaries
Provided 75 per cent of all competitive debating in rural England
I've learnt that if you want to be listened to and respected then you should learn how to make your point come across
Ella
ESU alumna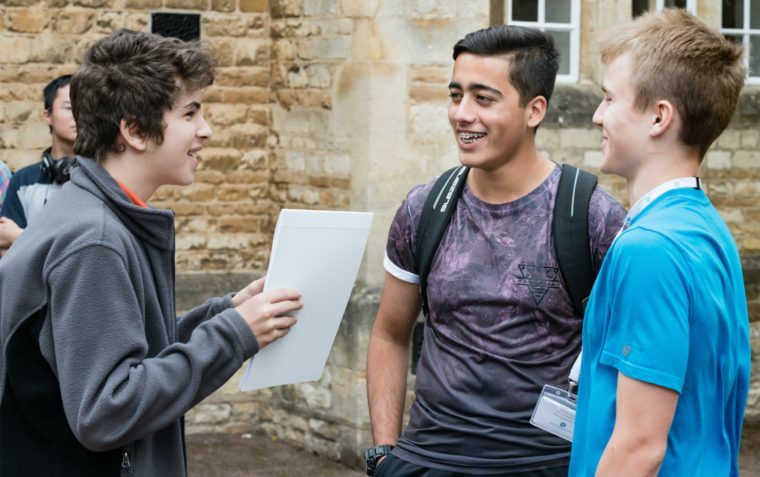 Our partners
Through our links to The Communication Trust, The Fair Education Alliance and the Oracy Network, we are committed to increasing access to oracy skills for all young people, particularly those in areas of disadvantage. We also work with a variety of organisations, tailoring our services to meet their needs. Examples include the Child and Adolescent Mental Health Services (CAMHS) for whom we have established debate clubs for young people with mental health support needs and Ian Mikardo High School in London, where we work with students of special educational need to develop their oracy skills. We also work with The Week Junior, the award-winning current affairs magazine for children, to advise on its 'Big Debate' page, and with organisations including the City Gateway charity, the ARK Schools Network and the House of Lords Outreach Team to provide debate skills and opportunities to those who might otherwise struggle to access them.
Help give more young people the speaking and listening skills and cultural understanding they need to thrive
Donate
Become a member
Volunteer