Chair of the English-Speaking Union
As our Chair, you can help ensure that young people have the speaking and listening skills and cross-cultural understanding they need to thrive.
The English-Speaking Union is a charity with an illustrious history and an exciting future, working to give young people the speaking and listening skills and the cross-cultural understanding they need to thrive. The English-Speaking Union was formed in the belief that more effective communication between nations would lead to improved global understanding. This belief still stands strong today.
As communities become ever-more multicultural, and society more polarised, there has never been a greater need to understand different perspectives and opinions. Our speech and debate programmes help with all these things. They improve oracy ability and academic attainment as well as helping develop a whole range of social, emotional and interpersonal skills now seen as increasingly valuable by both industry and educationalists.
We are now seeking to appoint an outstanding leader as our new Chair to lead our Board, governance and strategic direction through the next phase of its development. The Chair provides leadership for the Charity's mission and vision, providing inclusive leadership to the Board, and ensuring that it fulfills its duties and responsibilities for the effective governance of the charity. The Chair will also provide the support and constructive challenge to the Executive to achieve the ESU's strategic objectives. The Chair will, in partnership with the Director-General, be an ambassador for the ESU.
The successful candidate will bring a commitment to ensuring that every child should be able to make their voice heard, proven governance experience and capabilities and excellent chairing abilities. The time commitment is likely to amount to c.25-30 days per year. ESU is Head quartered in London, although the location is flexible given current conditions. This role is non-remunerated however reasonable expenses will be reimbursed.
To apply, please submit a CV and covering letter, detailing how you fulfil the role description and personal specification to https://candidates.perrettlaver.com/vacancies/ quoting reference 4921. The deadline for applications is 9am GMT, Monday 11th January 2021.
Longlisted candidates will be invited to interview with Perrett Laver in January. The subsequent formal interviews will take place in Mid-February.
The English-Speaking Union is committed to Equality, Diversity and Inclusion and we therefore encourage applications from candidates who can help us to ensure our Board represents the diversity of our communities.
Other roles
The ESU is always keen to hear from enthusiastic and experienced teachers, debaters and public speakers to help us deliver our debating and public-speaking programmes, workshops and competitions; to support participants during the ESU's residential Debate Academy and the International Public Speaking Competition, and to travel and deliver workshops around the world.
These are paid roles and the ESU offers full training for each. We also cover the cost of a Child Protection Level 2 qualification and an Enhanced DBS Disclosure for all teaching staff. All roles are a great opportunity to gain practical experience and to share your skills with young people across England and Wales, helping them to improve their communication skills, boosting their confidence and helping them to realise their full potential. By working for us in this way, you are also invited to apply for the ESU's international debate tours which run every year in countries such as Japan, Denmark and the US. Find out more here.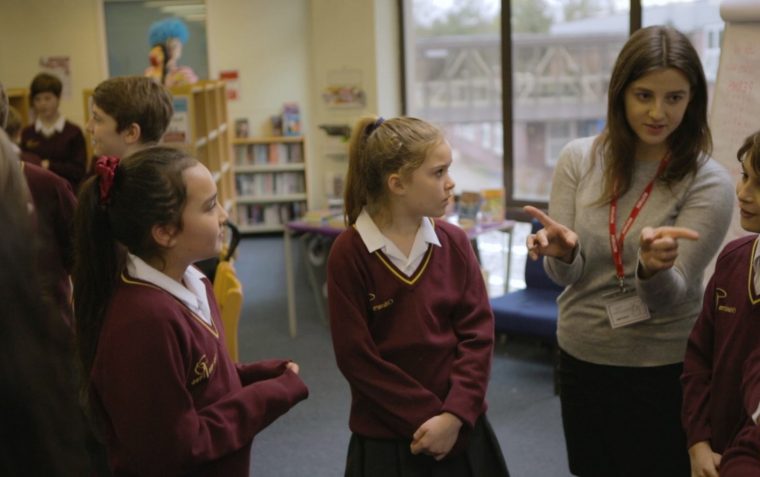 I took part in ESU competitions throughout school and I really wanted to give back and become a mentor myself
Constance Collard
ESU alumna and oracy trainer & mentor
Oracy trainers & mentors
ESU Oracy Trainers and Mentors work throughout the academic year delivering debating and public speaking sessions in Primary and Secondary schools; judge ESU competitions; lead activities and supervise participants during ESU residential programmes, as well as travel and deliver workshops around the world.
IPSC oracy coach
Working on our week-long residential competition the IPSC in May, oracy coaches are responsible for participants aged 16-20 from all over the world, delivering training and supervising excursions, alongside safeguarding and pastoral duties.
Schools' Mace judges
The Schools' Mace is the oldest and largest debating competition for schools in the United Kingdom. Our judges make sure that students adhere to the guidelines, rank the teams and provide constructive feedback to help debaters improve.
Debate Tour Oracy Coach
Each year the ESU sends coaches to some of our international ESUs including the US, Romania, Japan, Denmark and Italy. Our coaches are responsible for leading workshops for both students and adults, participating in public debates, helping run competitions and participating in a wide range of cultural exchange activities.
Debate Academy Oracy Coach
Working at the week-long residential programme Debate Academy in August, oracy coaches are responsible for leading workshops, games and activities alongside safeguarding and pastoral duties.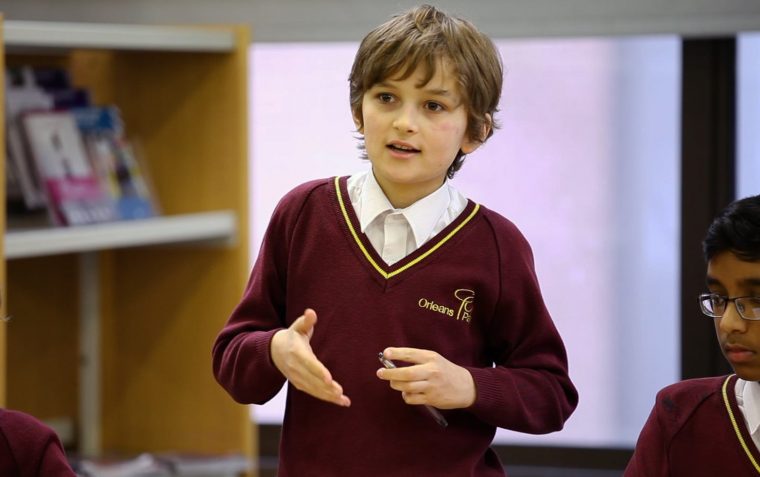 Safeguarding
The ESU is committed to safeguarding and promoting the welfare of children and young people. All appointments are subject to satisfactory pre-employment checks, including a satisfactory Enhanced criminal record with Barred List check through the Disclosure and Barring Service. Read our safeguarding policy here.
Equality and Diversity Monitoring form
The English-Speaking Union is committed to providing equal opportunities in our recruitment process. Completing this form is voluntary and all information you provide will remain confidential, however, it will allow us to assess the diversity of our workforce and ensure equal opportunities for all ESU staff.