Membership and Engagement Coordinator
Location: London
Salary: £23,000-25,000 per annum
We are looking for a Membership and Engagement Coordinator to support us to build and strengthen our relationships with our members and branches. If you have a personal and proactive approach, enjoy interacting with people on a daily basis with excellent interpersonal skills, the we would be pleased to receive your application.
Our Membership and Engagement Coordinator will join our friendly membership and engagement team, based out of our busy Mayfair office, Dartmouth House. You will be responsible for responding positively to enquiries from members and the public, whether from people joining for the first time or members with a long-standing relationship with the ESU. Enquiries may come in by email, telephone or members may have questions in-person when attending events. You will also maintain our membership records and make sure any member data is processed accurately and consistently.
For more information, please download the job description here. To apply, please complete and return our application form and email it to HR@esu.org by 22 June 2023.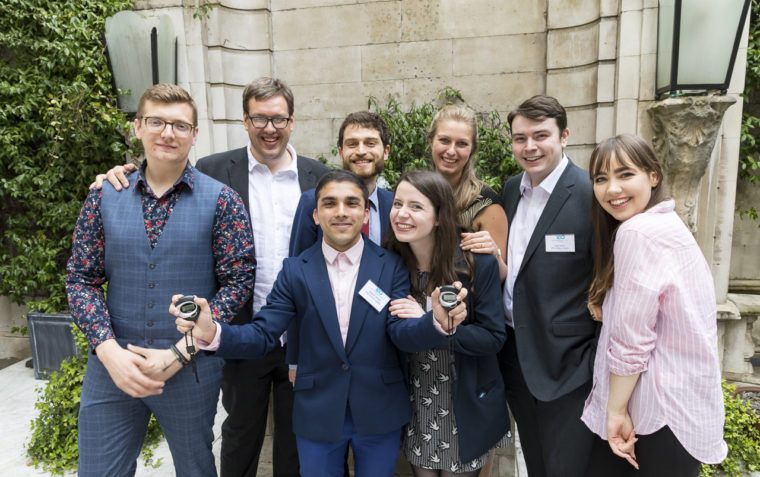 ESU Education Delivery Staff Opportunities
Oracy Coach for Debate Academy
Fee: £525
Location: Stamford School, Lincs
The ESU is recruiting delivery staff for Debate Academy.
Debate Academy is a friendly, immersive summer school for 14 to 18 year olds. It offers top-quality coaching in debate to all ability levels. Whether students have little or no experience or are getting ready for trials for their national debating team, Debate Academy has something to offer.
It will run between 7 and 12 August inclusive, and staff will be required to be available throughout this period. Staff will be accommodated at Stamford School, Lincs.
Responsibilities will include: leading workshops, games and activities alongside safeguarding and pastoral duties. The rate of pay for the week will be £525. Opportunity for role as an ESU Senior Oracy Coach at higher rate of pay. All expenses including accommodation, food, and travel will be provided for by the ESU.
Please note: the application form is being used for IPSC and Debate Academy; however, applicants can choose to apply for one or both programmes.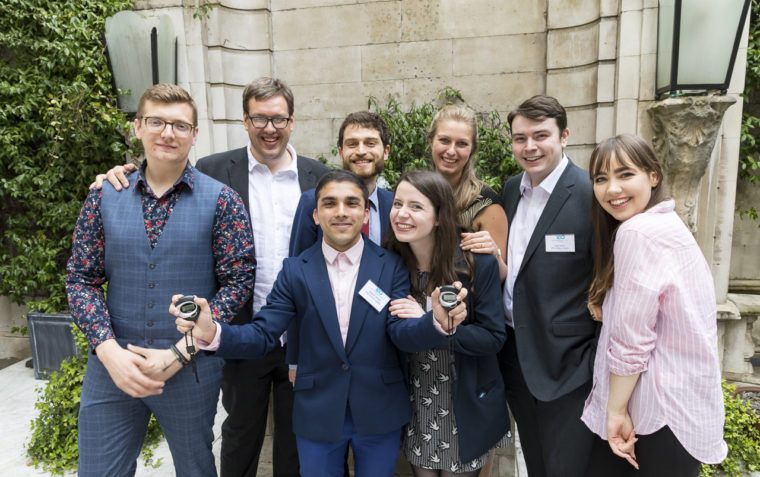 ESU Education Delivery Staff Opportunities
ESU Oracy Leader
The ESU pays £80 for a single workshop (3 hours), or £120 for a double workshop (6 hours).
0 Hour contract
Opportunities across England and Wales throughout the academic year
Are you looking for a flexible opportunity to develop your teaching skills in a growing charity? It's an exciting time to be joining our pool of ESU Oracy Leaders. We are currently developing our Discover Your Voice workshops for primary and secondary schools in England and Wales.
We are looking for confident teachers and individuals with experience working with young people to join our team and support us with our mission to equip the next generation with the speaking and listening skills they need to thrive by giving them high-quality oracy training. Workshops focus on debating and public speaking. We cater towards all abilities and experience levels, so the ideal ESU Oracy Leader would be capable of developing students' confidence.
By joining us at the ESU, you will have the opportunity to make a real difference to students and become an expert in the field of oracy through our training and CPD programmes. Initial Zoom interviews will take place on Thursday, 1 June 2023. This will be followed by an in-person training day at our headquarters, Dartmouth House, Mayfair on Thursday, 8 June 2023.
You can download the role description here.
Please apply via our online form.
Performing Shakespeare Workshop Facilitator 
£100 per session (approximately four hours work)
A freelance, zero hours role with opportunities throughout England and Wales
Are you an acting professional or a drama enthusiast with a passion for inspiring young people? Then we want to hear from you!
Applications are open now to become a Workshop Facilitator for our Performing Shakespeare competition. The competition engages Key Stage 3 students across England and Wales and includes a one hour acting workshop at the Regional Final stage, taking place at schools throughout May.
Workshop Facilitators will be responsible for delivering the ready-made workshop, which will act as a warm-up for students as well as furthering their understanding of Shakespearean performance. We are looking for people who have a background in drama or are acting professionals, and have some experience working with children.
When the workshop has concluded, the facilitator must act as Chair Judge of the competition, sitting on the panel with two ESU volunteer judges, in order to reach a decision on which performance will make it to the Grand Final at Shakespeare's Globe and deliver feedback to the students.
While the Performing Shakespeare Regional Finals take place throughout May, Workshop Facilitators will be provided with more opportunities with the ESU throughout the academic year, including leading oracy workshops in schools and leading other Performing Shakespeare heats.
Applicants can expect to hear back from the ESU Education Team within a week of their application, but if you have any questions about the role do email competition@esu.org
Workshop Facilitators must complete the application form here, which leads on to the twenty minute judge training. Before being allocated opportunities, Workshop Facilitators will need to watch a pre-recorded training webinar.
Other roles
The ESU is always keen to hear from enthusiastic and experienced teachers, debaters and public speakers to help us deliver our debating and public-speaking programmes, workshops and competitions; to support participants during the ESU's residential Debate Academy and the International Public Speaking Competition, and to travel and deliver workshops around the world.
These are paid roles and the ESU offers full training for each. We also cover the cost of a Child Protection Level 2 qualification and an Enhanced DBS Disclosure for all teaching staff. All roles are a great opportunity to gain practical experience and to share your skills with young people across England and Wales, helping them to improve their communication skills, boosting their confidence and helping them to realise their full potential. By working for us in this way, you are also invited to apply for the ESU's international debate tours which run every year in countries such as Japan, Denmark and the US. Find out more here.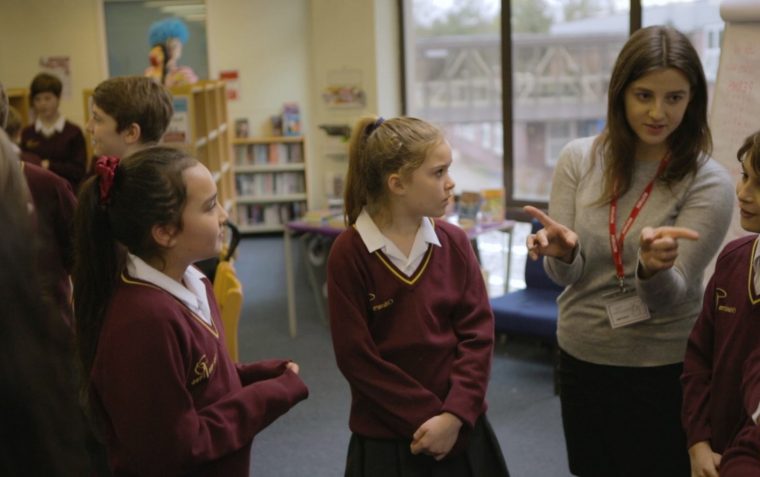 I took part in ESU competitions throughout school and I really wanted to give back and become a mentor myself
Constance Collard
ESU alumna and oracy trainer & mentor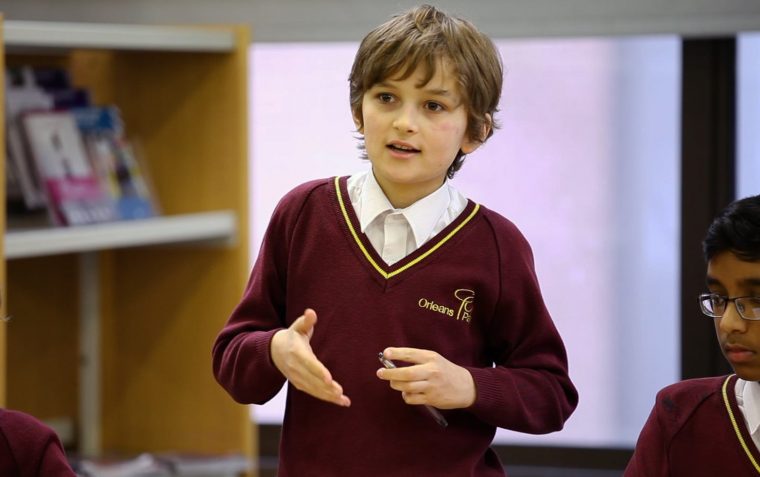 Safeguarding
The ESU is committed to safeguarding and promoting the welfare of children and young people. All appointments are subject to satisfactory pre-employment checks, including a satisfactory Enhanced criminal record with Barred List check through the Disclosure and Barring Service. Read our safeguarding policy here.
Equality and Diversity Monitoring form
The English-Speaking Union is committed to providing equal opportunities in our recruitment process. Completing this form is voluntary and all information you provide will remain confidential, however, it will allow us to assess the diversity of our workforce and ensure equal opportunities for all ESU staff.