Current Vacancies
Executive Officer/PA for the Director-General c.£30,000
Do you have the exceptional level of skill needed to balance the day to day operational elements of an Executive PA role, such as diary and travel management, with more creative work such as drafting presentations and managing social media accounts, this role would be a great next move.
Application deadline 27 January 2020
Ambassador, London region
Do you have the skills to recruit, professionally develop and performance manage ESU Delivery Staff to ensure all school bookings are filled and taught to a high standard? Working remotely, you will be the main point of contact and regular communicator for ESU Delivery Staff, carrying out support calls and observations, answering queries and ensuring all bookings in your region are filled. Some delivery and outreach work is required which will includes evening and weekends. The role is up to 38 hours per month at £15.04ph plus London weighting. Due to the nature of this position those in full-time work should not apply.
Application deadline 4 February 2020
Other roles
The ESU is always keen to hear from enthusiastic and experienced teachers, debaters and public speakers to help us deliver our debating and public-speaking programmes, workshops and competitions; to support participants during the ESU's residential Debate Academy and the International Public Speaking Competition, and to travel and deliver workshops around the world.
These are paid roles and the ESU offers full training for each. We also cover the cost of a Child Protection Level 2 qualification and an Enhanced DBS Disclosure for all teaching staff. All roles are a great opportunity to gain practical experience and to share your skills with young people across England and Wales, helping them to improve their communication skills, boosting their confidence and helping them to realise their full potential. By working for us in this way, you are also invited to apply for the ESU's international debate tours which run every year in countries such as Japan, Denmark and the US. Find out more here.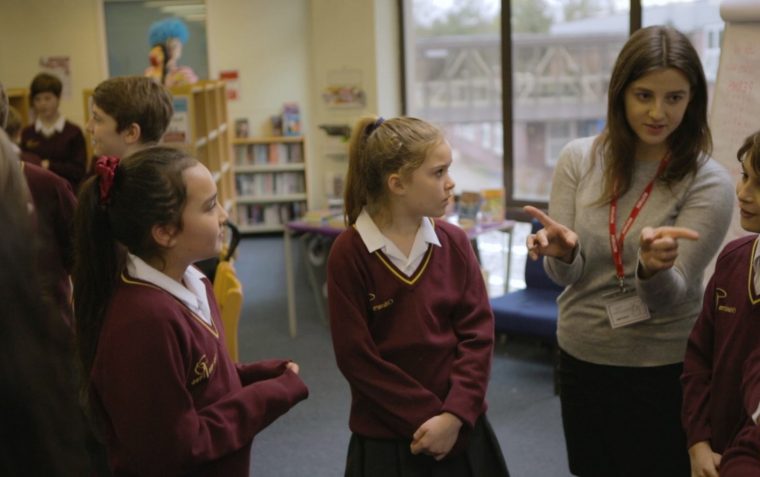 I took part in ESU competitions throughout school and I really wanted to give back and become a mentor myself
Constance Collard
ESU alumna and oracy trainer & mentor
Oracy trainers & mentors
As an ESU oracy trainer or mentor you'll have the opportunity to deliver debating and public speaking workshops in schools; to support participants during ESU residential programmes, as well as to travel and deliver workshops around the world.
Express interest for 2020/21
Residential oracy coach
Working on our week-long residential programmes, either the IPSC in London or Debate Academy in Rutland, oracy coaches are responsible for leading workshops, games and activities as well as safeguarding and pastoral duties.
Schools' Mace judges
The Schools' Mace is the oldest and largest debating competition for schools in the United Kingdom. Our judges make sure that students adhere to the guidelines, rank the teams and provide constructive feedback to help debaters improve.
apply now
Debate Tour Oracy Coach
Each year the ESU sends coaches to some of our international ESUs including the US, Romania, Japan, Denmark and Italy. Our coaches are responsible for leading workshops for both students and adults, participating in public debates, helping run competitions and participating in a wide range of cultural exchange activities.
WSDC Oracy Coach
Each year the ESU trains and accompanies both Team Wales and Team England to the World Schools Debating Championship. Our volunteer oracy coaches run training days for interested students, manage trials to select the team and then run sessions to prepare the team for the championships.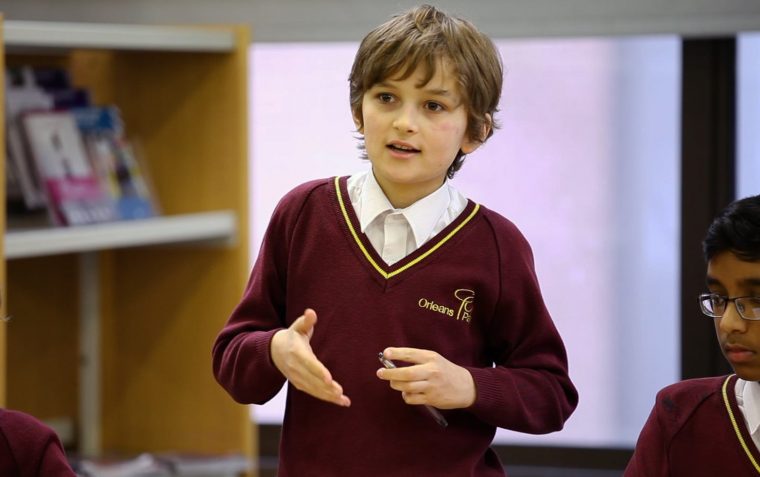 Safeguarding
The ESU is committed to safeguarding and promoting the welfare of children and young people. All appointments are subject to satisfactory pre-employment checks, including a satisfactory Enhanced criminal record with Barred List check through the Disclosure and Barring Service. Read our safeguarding policy here.
Equality and Diversity Monitoring form
The English-Speaking Union is committed to providing equal opportunities in our recruitment process. Completing this form is voluntary and all information you provide will remain confidential, however, it will allow us to assess the diversity of our workforce and ensure equal opportunities for all ESU staff.