Key facts
What: An international public speaking competition bringing together students aged 16 to 20 from more than 50 countries around the world
When: Registration closes in February each year; the final is held in London in May
Take part: Please contact your national ESU for more details on how to get involved in your country.
In brief
The International Public Speaking Competition is at the heart of the English-Speaking Union's mission, bringing together oracy, cultural exchange and a hefty dose of friendly rivalry.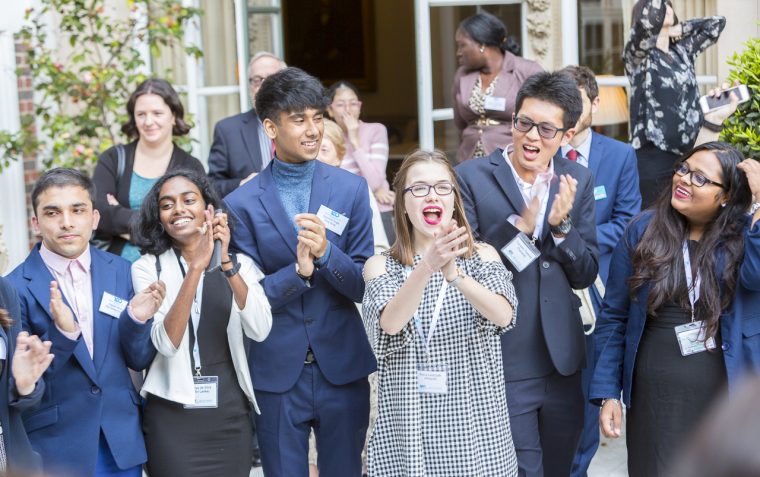 The competition brings the best young speakers from all over the world to London for a week of cultural exchange and public speaking contests. Established in 1980, it now reaches over one million young people in more than 50 countries across the globe, showcasing the highest standard of public speaking, while giving delegates an opportunity to meet and engage with other young people of different backgrounds and nationalities.
Finalists (national winners of the English-Speaking Union's or other public speaking competitions in their country) must write and deliver a speech connected with the theme for the year's competition. Past themes have included 'Culture is not a luxury but a necessity' and 'The most common way people give up their power is by thinking they have none'.
What to expect
Prestigious international competition is highly motivating for students and schools as a whole
Non-adversarial format which emphasises research, organisation and presentation skills
Participants join a five-day programme which includes cultural excursions and training in public speaking and debating skills from world-class ESU mentors at Dartmouth House and from performance experts at Shakespeare's Globe Theatre
Promotes confidence, critical thinking and cultural understanding, broadening participants' horizons and opportunities
Experienced ESU judges give constructive feedback to all participants
Opportunity to build international friendship group
ESU covers costs for all participants' workshops, accommodation, food and travel in London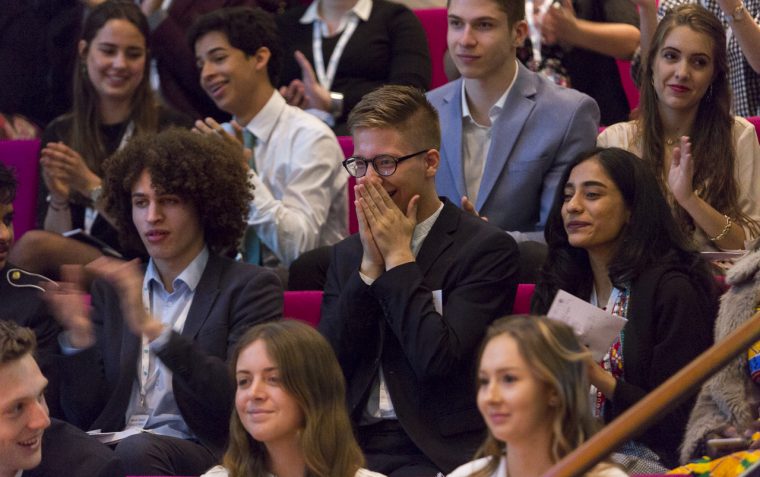 1,000,000
The number of students from 54 countries and regions who took part in the International Public Speaking Competition 2018/19
The IPSC has given me 50 international friends, many stories to share and an adventure I will never forget. I've left motivated to work hard, study more and with a passionate interest in other cultures and countries
Eliyana Pilitova
Bulgaria IPSC participant 2018
What young people learn through the English-Speaking Union's International Public Speaking Competition is how to marshal arguments and persuade people – this is at the heart of international diplomacy.
Baroness D'Souza, former Lord Speaker and Chair of Judges IPSC 2016
Find out more
It is with great regret that we announce the London finals of the International Public Speaking Competition, scheduled for 11-15 May 2020, will not now take place. Cancellation has been necessitated by the implications of Coronavirus (COVID-19) on national feeder competitions and growing global uncertainty as the virus escalates.
We understand that national competition winners will be very disappointed by this news. We are exploring how the winners' speeches can best be showcased online so that their hard work and talent can still be shared and celebrated internationally. We will update you when further plans have been put in place.
Questions?
If you have any questions or queries about the International Public Speaking Competition please contact your relevant country or region's ESU or partner organisation.
Please note, to take part, you must have been selected from your country or region's public speaking competition. See a full list of international ESUs and partner organisations here.
If you are the organiser of an ESU-recognised national IPSC feeder competition, please click here for further information.