Registration and subscription fee
The closing date for countries to register for the competition is Monday, 1 March 2021. This must be done using the preliminary registration form, found at esu.org/ipsc_organisers.
The closing date for participants to submit their final information for the competition is Friday, 2 April 2021. This must be done using the participant registration form or the accompanying guest registration form.
The closing date for organisers to pay the IPSC subscription fee is Monday, 1 March 2021. This must be done using the payment form. The IPSC subscription fee for 2021 is included in the ICM subscription for international ESUs and is £250 GBP for other organisers.
All forms must be completed online here. If this is not possible please contact the competition organisers on education@esu.org
Organisers or participants who are unable to submit their registration or information form and/or make their payment within the timeframe provided and/or in the manner provided, for whatever reason, must contact the IPSC convenor directly, prior to the deadline, to request an extension or exemption.
Eligibility and attendance
One participant per competing recognised nation/region is eligible to enter IPSC 2021.
Participants must be winners of an ESU public speaking competition in their nation/region or winners of another public speaking competition in their nation/region, which is officially recognised by the ESU (e.g. that of a partner organisation).
Participants must be students aged between 16 and 20 at the time of the competition (i.e. the oldest possible participant would turn 21 the day after the competition ends). Participants must be passport holders or permanent residents of the nation/region they are representing.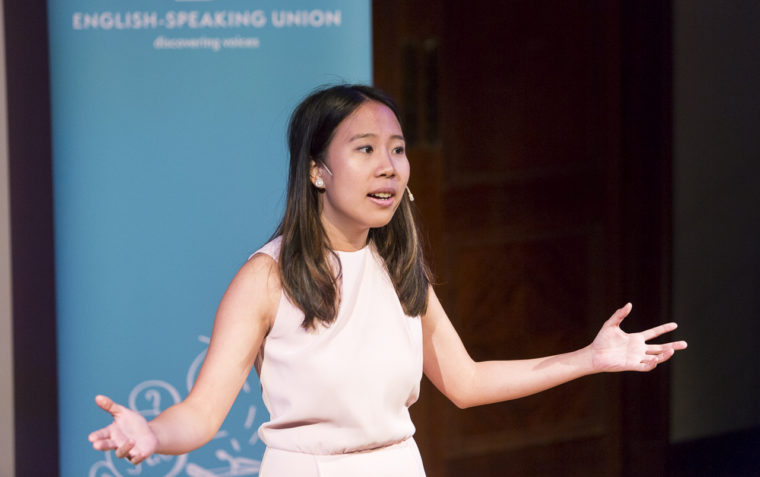 Themes
Participants must write and deliver a speech, the title and content of which are connected with the theme for the competition. Participants may interpret the theme in any way they wish, but may not use the theme as the title of their speech.
This year's theme for national competitions is 'The best route to change engages all voices' and may be used by competition organisers for their national public speaking competitions. This year's prepared speech heats theme for the international competition is 'The world is bigger and smaller than it's ever been'. Repeats above
All participants will be required to deliver a prepared speech on the relevant theme (see above) . IPSC participants must prepare two wholly different speeches for the international competition.
Conduct of Rounds and Disqualification
All the information pertaining to the heats and the grand final is explained in the organiser page.
Disqualification
Participants who breach the rules relating to registration, eligibility, themes or the conduct of rounds may be disqualified. Participants who, in the opinion of the IPSC Convenor, act in a manner which would bring themselves or the ESU into disrepute may be disqualified.