KEY FACTS
What: Year-long debating programme
Age: 11-18
Cost: £3,600 + VAT,  90 per cent subsidies available for schools with high FSM or EAL
When: September 2019 start
Delivery: One-to-one consultancy, teacher training and full lesson plans
Register your interest!
IN BRIEF
Debate-Able is an innovative, one-year, comprehensive debating programme designed to help you to create a sustainable culture of oracy across the curriculum, through debate in your school or academy.
It includes all necessary lesson plans; dedicated one-to-one consultancy; teacher CPD training and on-going ESU teacher support. Participating schools also benefit from access to ESU's debating expertise and competitions, as well as opportunities to link with other Debate-Able schools in their community.
'Increased verbal confidence has a significant impact on reading levels'
Teacher,
Sheffield Springs Academy
Why do it - student benefits
Delivers demonstrable improvement in critical thinking and oracy skills
Impacts wider literacy skills
Improves English comprehension and provides practice in backing up arguments with examples
Promotes spiritual, moral, social and cultural (SMSC) education
Boosts confidence, teamwork and clarity of thought
Improves employability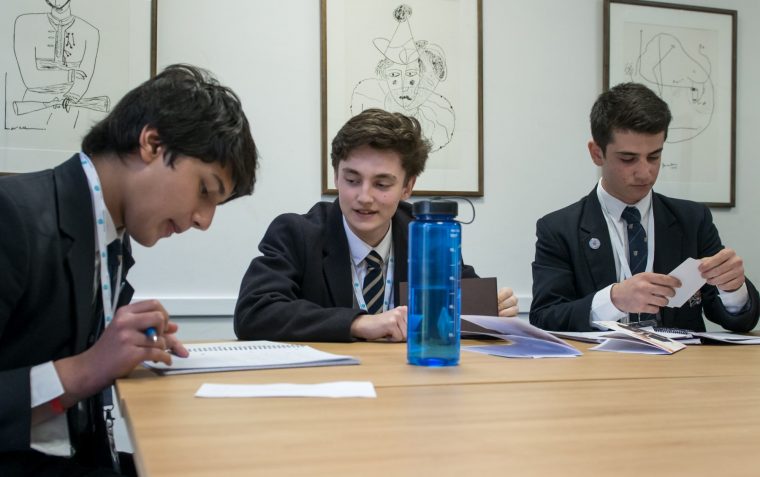 Why do it - teacher benefits
Built around teacher development
Encourages full-class participation
Applicable for all year groups
Meets National Curriculum requirement for students to use discussion and debate
Helps deliver a 'broad and balanced curriculum'- (requirement in new Ofsted inspection framework)
Transferable lesson plans to encourage oracy and debate across the curriculum
Opportunities to develop links with other Debate-Able schools within your community
Helps with the training of students for debating competitions