On 16th December 2014, Ahmad Nawaz's school in Peshawar, Pakistan, was attacked by a group of Taliban gunmen. They massacred 151 people, mostly children, including Ahmad's younger brother Haris. Ahmad was shot in the arm and had to play dead to survive. 'It was the worst experience of my life,' he says. He was rescued and, when it later looked as if his arm would have to be amputated, he was flown to the UK for treatment.
His time in hospital gave him the opportunity to reflect. 'I used to think "why did this attack even happen? Why would anyone attack children in schools?"' says Ahmad. 'And then I realised that the terrorists want to stop us from educating ourselves so we can be easily brainwashed.'
When he heard the news about students from the UK going to join terrorist groups in the Middle East, he decided to act. 'I wanted to share my experience and change their minds,' he says, adding that most children here don't realise how privileged they are to have a safe education. He has since addressed thousands of students in schools across the UK, as well as speaking at events organised by the United Nations. Though he has received death threats from the Taliban, that does not deter him.
If I can inspire just one student and change the way they think, that is a success for me.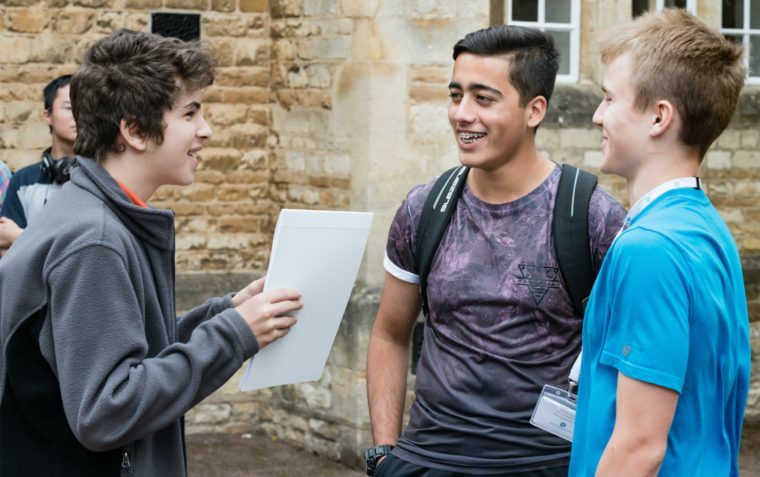 Ahmad attended Debate Academy in 2017 and enjoyed discussing issues not typically covered in the school curriculum. He is also keen to encourage others to speak up about their experiences. 'Someone asked me how they could get the courage to speak out,' he says. 'I responded that speaking out isn't difficult; you just have to speak from your heart. If every one of us speaks out about what we think is wrong in our society, we can change it.' 
Engagement through critical thinking
By teaching young people to engage with current affairs, to think critically and to communicate effectively, we help them to participate fully in their communities and give them the power to initiate change.
Help give more young people the speaking and listening skills and cross-cultural understanding they need to thrive
Donate
Become a member
Volunteer